Close
Thank you!
You have scbcribed ARCH successfully.
Subscription
Subscribe us for our latest update!
Find our latest news here!
News And Promotion
Enjoy our media features, column sharing and publications!
ARCH students achieved amazing results in Alevel, IB & DSE – getting into Top UK US HK Universities!
We are proud of our students' achievements in public examinations in a year that has been heavily impacted by Covid contingencies – Much credit goes to our expert tutoring team and our counsellors for supporting our students jointly!
120+ students met their offer requirements for Oxbridge & top London universities (Imperial, UCL, LSE & KCL) across 30+ subjects; as well as 90+ medical school and law school offers!
100% of our US applicants have been accepted to Ivy League and top 50 US universities including Stanford, Columbia, UPenn, UChicago, Cornell, Brown and more!
Schedule an 1-on-1 consultation with our expert consultants to plan and prepare for your study pathway now!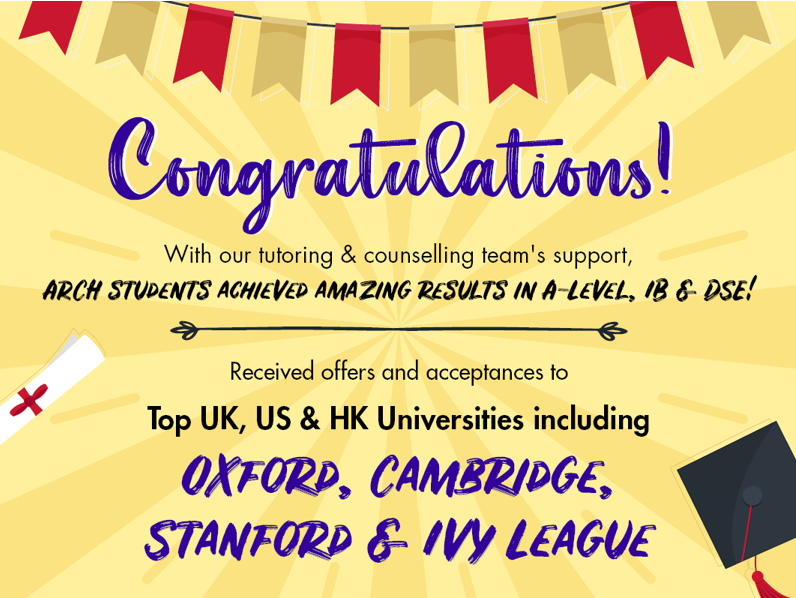 Learn More
Schedule 1-on-1 Consultation