Close
Thank you!
You have scbcribed ARCH successfully.
Subscription
Subscribe us for our latest update!
Find our latest news here!
News And Promotion
Enjoy our media features, column sharing and publications!
About
The SPARK Program is a student-driven academic and leadership program that seeks to empower the next generation of youth scholars. Our independent studies program exposes scholars to diverse topics across the humanities, social sciences, and STEM. SPARK promotes students' inquisitiveness, intellectual and personal growth - qualities that will make them stand out for future college admissions, careers and beyond!
Mission
SPARK fosters lifelong learning through engaging scholars in deep-learning in their pursuit of knowledge!
SPARK scholars will be inspired to make community impact and become the next generation of leaders and changemakers!
History
Building off a decade of success advising students across Asia, the UK and the US, ARCH Education faculty have mentored students in their pursuit of diverse interests and passions through tailor-made passion projects.
Through passion projects, students engaged in independent studies with a mentor and were able to demonstrate intellectual rigor, inquisitiveness, research, leadership skills and social impact.
As a result, 84% of ARCH students who were admitted to Ivy League and top 15 US universities had explored passion projects1.
The learning outcomes, development and success of our students associated with passion projects formed the foundation of the SPARK Program. We hope to inspire more students to discover their passions and lead with impact!
Remark: 1 Calculated based on U.S. News' latest rankings and ARCH admissions results as of 2022.
Our Approach
"According to Harvard researchers, deeper learning allows students to be critical thinkers, problem posers, and problem solvers who can work through complexity, beyond the routine, and live productively in this rapidly changing world."1
Likewise, deeper teaching promotes critical thinking and helps students build a new scholarly identity — one that enables them to not only master core academic content, but also to communicate and collaborate with intellectual confidence as active agents of their own learning.2
The SPARK Program adapts deeper learning theories and approaches in designing our independent studies curriculum.
Each student in the program is supported by a SPARK mentor. Students are able to explore an area of interest, develop ideas, deepen understandings, collaborate and build a sense of ownership with the guidance from their mentor.
SPARK instructors are vetted as deeper learning mentors. They bring diverse academic experience, talents and expertise in a range of disciplines, and a passion for education.
Remarks:
1. Mehta, J. & Fine, S. (2015). The Why, What, Where, and How of Deeper Learning in American Secondary Schools. Students at the Center: Deeper Learning Research Series. Boston, MA: Jobs for the Future. Retrieved from https://jfforgprod-new.s3.amazonaws.com/media/documents/The-Why-What-Where-How-121415.pdf
2. Lampert, M. (2015). Deeper Teaching. Students at the Center: Deeper Learning Research Series. Boston, MA: Jobs for the Future. Retrieved from https://jfforg-prod-new.s3.amazonaws.com/media/documents/Deeper-Teaching-120315.pdf
Program Track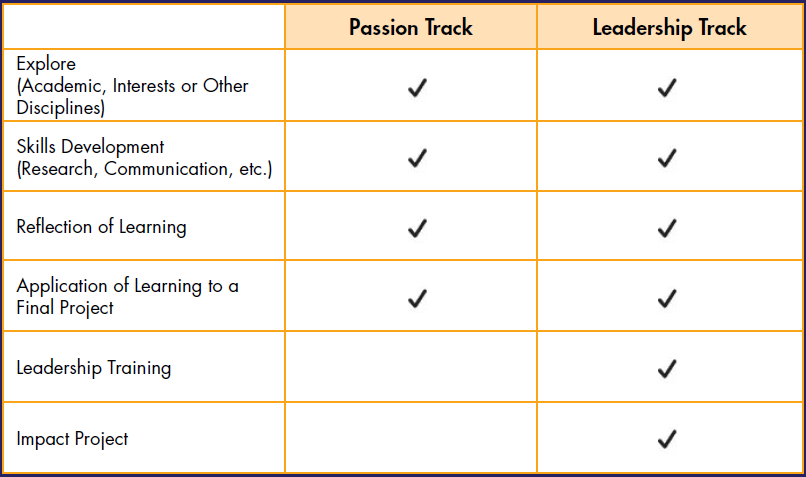 Past Student Project Examples
The Art and Science of Cheesemaking
Psychology of Gardening
Gender Inequality in Rural China
Feminist Theory and Publishing
Refugee Art Therapy
East and West Philosophy
Smog and Environmental Solutions
Unisex Fashion and History
World War II History of Hong Kong
Sino-US Relations and Diplomacy
Impersonations and Improvisation
Magic Performance
Screenwriting
Eco-tourism
Puppet Revitalization
How to Apply?
Eligibility: Priority for ARCH US/UK consultation students. All students must submit the following application components:
Online Application Form
In-Person or Virtual Interview
Application Essays (approximately 250 words each)

1) What is your interest and why?
2) What do you hope to take away from the program?
View Brochure for Case Studies